- Log in with 2-factor authentication
You received an AGM invitation and clicked on Accept or decline.

To access AGM, use your EU LOGIN account. If you don't have an EU LOGIN account, go to EU-Login and follow the instructions there.
Logging in to AGM requires 2-factor authentication and you need to set up your EU-Login account accordingly.
We recommend to
configure your EU-Login account for SMS verification (if you use AGM only occasionally)
use the EU-Login app (if you use AGM more frequently or have issues with the SMS verification).
Check this description of all your options.
Always use the same method to log in to AGM. Remember that, for AGM, your accound ID is your identity.
AGM will send important information to the email address you specified in your EU LOGIN account. If you need to update your email address, update it in your EU-Login account (don't create a new EU-Login account for the new email address).
- Change e-mail address in EU LOGIN account
Open the link: https://webgate.ec.europa.eu/cas/login

Login.

Once successfully authenticated, move the mouse over the gear at the top right corner to display the menu and select My Account.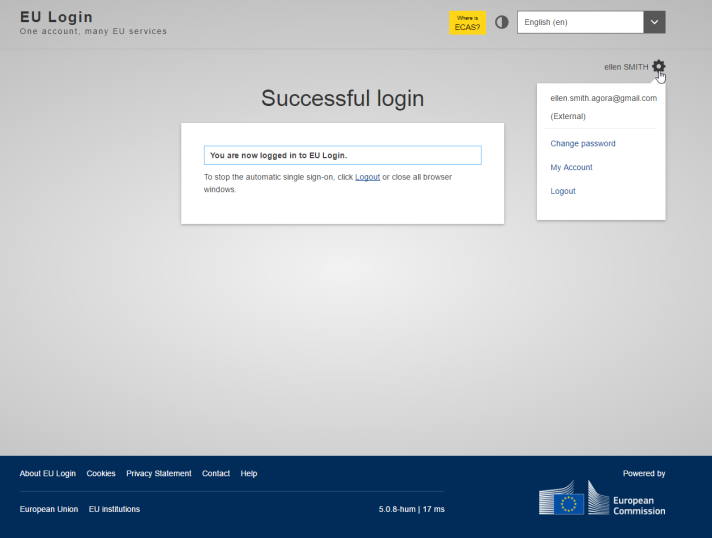 Click on Configure my account: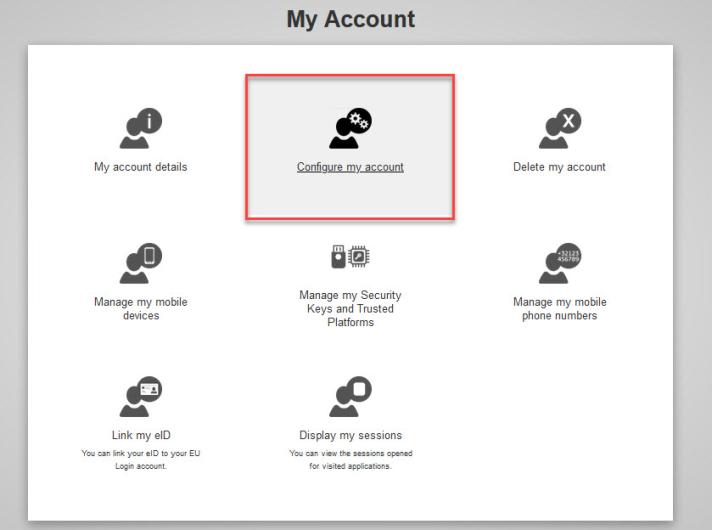 Enter the new email address and click on Submit.

You will receive a message starting with Your account has been successfully updated.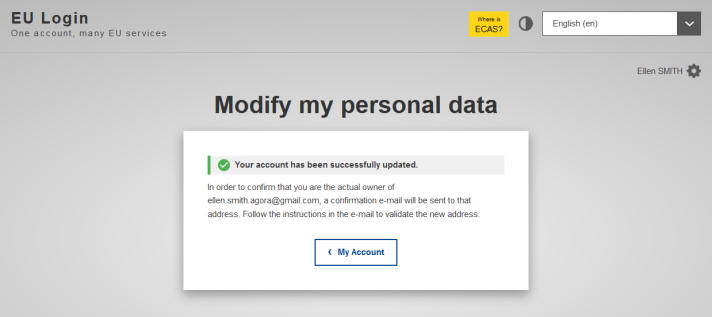 At the same time an email will be delivered to the address you entered requesting you to confirm the change by clicking on the link called "this link":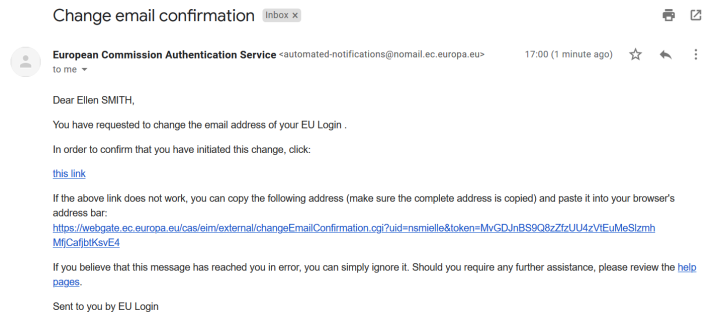 Once you click on the link you are redirected to the EU Login site, as confirmation you will get a message with the title E-mail change validation.

You can double check if the change was successful by clicking on My Account and going into My Account Details.